Blowdrying Natural Hair: The Tension Method
It's taken me quite some time to figure out what method woks best for my hair after I wash it. I have tried washing it and setting it while it's wet, blowing it out, blowing it out and then flat ironing it, you name it. I would say that my type 4 hair behaves better when it has been blow dried. Unfortunately, my hair is very fragile and it doesn't take much for it break. Blowdrying my hair also helps me keep my shrinkage-prone hair stretched like it needs to be. I need that blowdried feel but I can't afford to risk the potential damage. How in the world can I have my cake and eat it too?
Quite simple. I use the tension method.
Here's how I do it.
Step 1- With freshly washed, moisturized, sectioned and detangled hair, I take a small section of my hair and I stretch it with my hand.
Step 2- With my other hand, I use a modest amount of heat and I point my blowdryer towards my hair. I used an upwards and downwards motion ensuring that I cover each area of the section that I am holding. It takes about 2 minutes (at the absolute most) to dry. (Save the jokes about me having to duct tape my blow pick. True naturalistas know the sturggle in keeping that pick on the nozzle of the blowdryer lol. #truestory)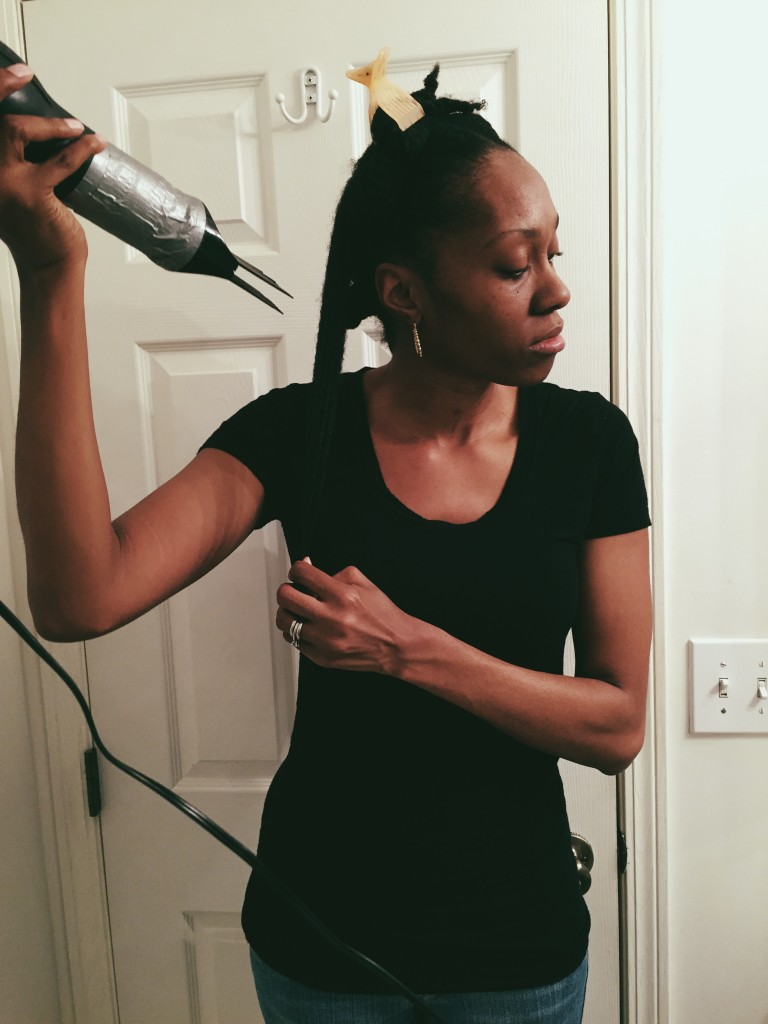 Step 3- Once the section is dry, then I am sure to bantu knot it so that it remains stretched.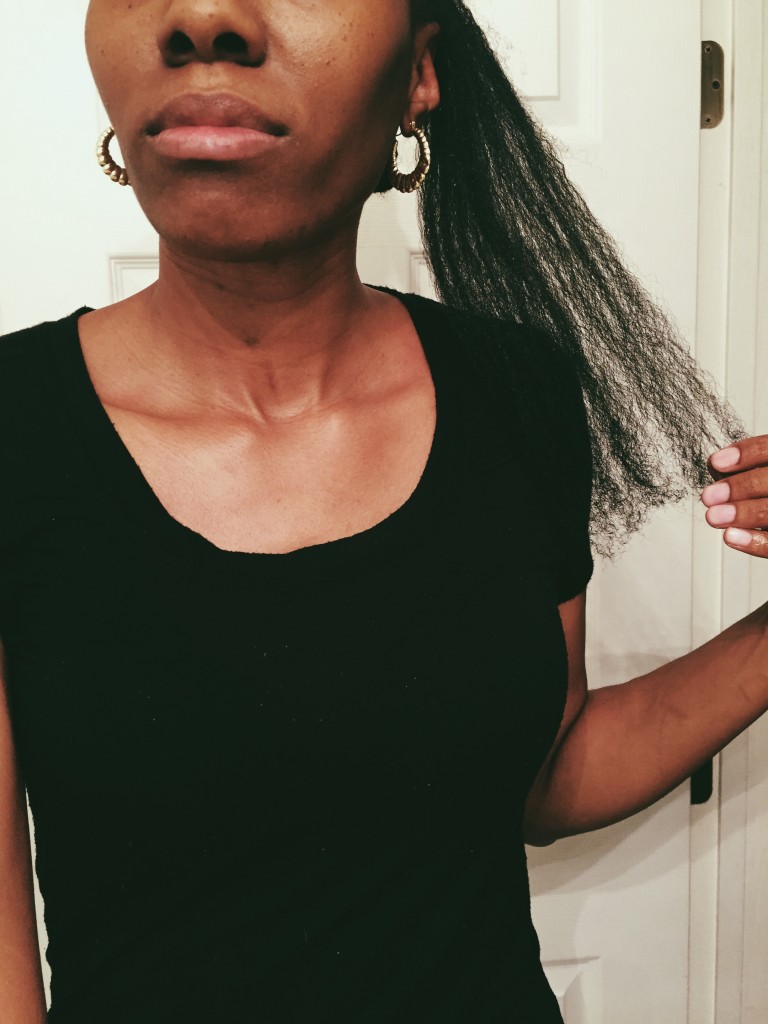 I repeat these three steps until my entire head is finished. It's a very simple method but it can be extremely time consuming. I think the end results are very worth it!